So you're invited to a costume party! How exciting and fun. Big question is what do you wear? With so many choices out there it can certainly be very overwhelming to know what to pick and where to shop.
I have put together a list of 5 of the top most popular costume ideas for men and women that will be sure to impress and get you noticed at the party. So let's dive right in!
The first ranking costume for men is of course the amazing batman. With news of a new solo Batman movie coming out in 2017 it's no wonder that this black masked hero will be a much desired character to become.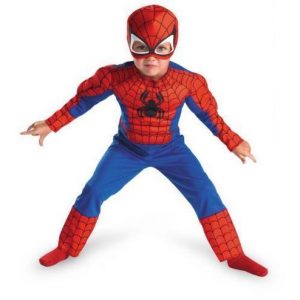 Coming in a close second is of course Spiderman and he always seems to hold rank as a favorite option among many. Then we have our pillaging pirates of course. How could we forget about them!  Peoples love for pirates was rekindled in Pirates of the Caribbean and has been strong ever since.
I have to mention Star Wars as there are so many different characters and they are all amazingly awesome. Kylo Ren I'm sure will rank one of the top characters to dress up as for his black costume is just too cool to pass off. I would have to say for one last option and if you're brave enough to pull it off would be the crazy Joker from Suicide Squad.
Now for the top 5 ladies pick. We all love Belle and I don t care if your 2, 8 or 50 we all simple adore beautiful Bell and her story has remained in our hearts for all time. I also think that Harley Quinn is a super popular one with her cool leggings and boots. If you don't have blonde hair there is all sorts of accessories you can buy to make the look complete,
A third cool unique idea would have to be Queen Cleopatra. There are so many fun ways you can create this look and tons of makeup options. I just love it! Ray from the new Star Wars is definitely one of my favorites and her look can easily be created if you have the right stuff.
Last but not least for another great girls costume is Superwoman. She has always been popular and a classic choice if you can't think of anything else.
There you have it, ten great suggestions for whom to be when dressing up for your special party. Another great tip is when you dress up to be the character why not do a little extra research and find out what makes the character special, then you can not only look them but also act the part too which makes the night even more fun!